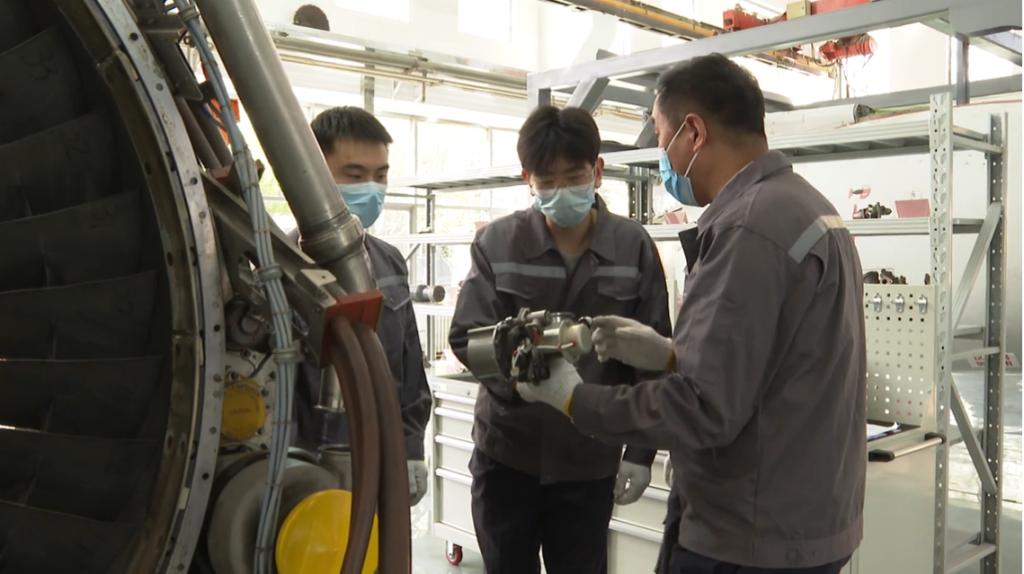 School of Aeronautical Engineering, established on November 18, 2021, can train high-end technical talents in the field of aviation maintenance technology, aerospace technology and aviation service airports of Capital International Airport and Daxing International Airport.
At present, the school has three teaching departments: aviation maintenance department, electrical technology department and training center, including four majors: aircraft electromechanical equipment maintenance, aircraft electronic equipment maintenance, electrical automation technology, unmanned and applied aircraft technology. The majors of aircraft electromechanical equipment maintenance and aircraft electronic equipment maintenance have signed talent training agreements with Air China, China Eastern Airlines and HNA.
The school has 37 teachers and 801 students. There are 51 professional training rooms, equipped with Boeing 737 aircraft, Donnell 328 aircraft, aircraft maintenance simulation system, various types of aeroengines, electrical automatic control system and other professional teaching and training facilities.