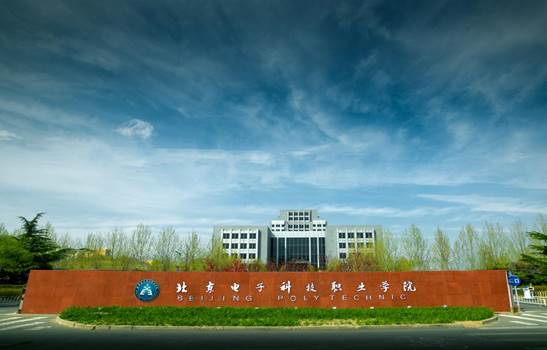 Beijing Polytechnic (BP) is a Beijing affiliated higher vocational college and one of the first batch of vocational colleges set up independently in China. The history of Beijing Polytechnic dates back to 1958 and it was formerly known as Beijing Light Industry School. In 2004, Beijing Light Industry School merged with Beijing Post and Telecommunications School under the name "Beijing Polytechnic". In 2007, Beijing Instrumentation School, Beijing Second Light Industry School and Beijing Mechanical School merged into Beijing Polytechnic.
Beijing Polytechnic is considered to be one of the most influential vocational colleges in China. To mention but a few, in 2007 BP was designated as member of the first group of National Model Higher Vocational College. In 2010, it contributed to the construction of National Comprehensive Reforming and Experimenting District of Higher Vocational Education. In 2014, BP was awarded the Second Prize in the National Education and Teaching Achievement. In 2019, it was included in the Construction Plan of High-Level Higher Vocational Colleges and Specialties with Chinese Characteristics. In 2018 and 2019, BP was successively rated as one of the top 50 Vocational Colleges excelling at internship management, teaching management and student management by the Ministry of Education of China. Beijing Polytechnic has repeatedly been awarded the Advanced Unit in Beijing Vocational Education.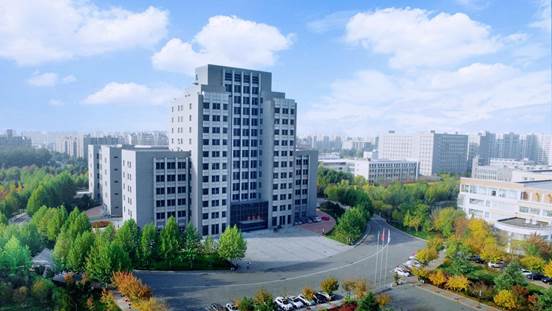 Located in Beijing Economic-technological Development Area, Beijing Polytechnic is the only Institution of Higher Learning in the area. The campus covers an area of 53,8 hectares and the building area is 337,000 square meters. BP has favorable conditions and is equipped with good infrastructure. The fixed assets of BP values 2.45 billion yuan, and the total value of teaching equipment amounts 820 million yuan. There are 6 training bases at national level, 18 training bases for production, and 260 off-campus practice bases which are jointly built with enterprises. BP has 2 Beijing Institutes of Engineers, 4 Master Studios, and 3 Pilot Test Bases of Beijing Economic-technological Development Area. BP also successfully held the 54th Beijing University Games.Professional-standard gymnasiums, swimming pools and stadiums are to seen on the beautiful campus.The school library has a collection of nearly 1.2 million books and 1.7 million e-books and it is open to the public,which provides great support to the teaching and research.
Currently, Beijing Polytechnic has seven teaching divisions, including the School of Mechanical and Electrical Engineering, School of Aeronautical Engineering, School of Automotive Engineering, School of Telecommunications Engineering, School of Bio-engineering, School of Art & Design, School of Economics and Management, covering 7 professional groups and 32 majors. In addition, BP has launched the"2+3+2 Program", which is aimed at producing high-quality technical skills from secondary education; various training programs are supplied to the public by BP, such as the vocational training and adult education; BP has also trained students for Non-commissioned Officer (NCO). Up to now, BP has carried out a variety of training programs targeting different groups and delivered more than 10,0000 high-quality technical skills for the society, contributing to the country's efforts to develop a diversified pool of talents. Due to the good reputation in vocational education field, Beijing Polytechnic keeps high employment rate of students.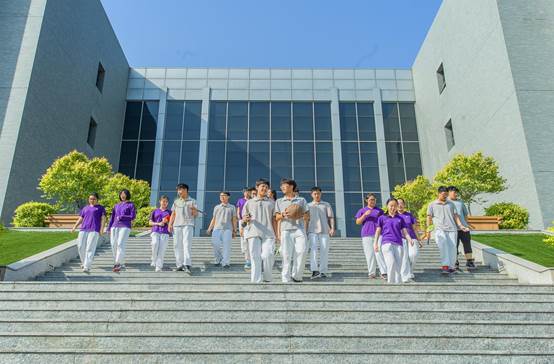 At present, there are 7,150 full-time students and 862 staff members including 529 professional teachers. 371 of the professional teachers have master degrees and 88 doctoral degrees. 202 teachers have senior titles, accounting for 38,2%. Teachers with both theoretical and practical skills account for 92,1% of the total number of professional teachers. BP has 5 National Excellent Teachers, 21 Beijing Excellent Teachers, 4 Beijing Outstanding Young Scholars and 16 Beijing Famous Teachers. With the best teaching brains brought together, Beijing Polytechnic has Teaching Team of national level, Beijing Professional Innovation Team and Beijing Academic Innovation Team. Successful teaching results have been achieved. Over the past five years, BP has won one Teaching Achievement Award of Vocational Education at national level and 22 Teaching Achievement Awards at municipal level, with the number ranking first among all the vocational colleges.
Seizing the opportunity of the China's 14th Five-Year Plan (2021-2025) , Beijing Polytechnic initiates the future development direction, major tasks and the related strategic measures. Looking to the future, BP has formulated the "three-step development strategy": The first step is to accomplish the tasks of "High-level Vocational Colleges and Disciplines with Chinese Characteristics Construction Plan" by 2025, taking the leading position among all national vocational colleges; the second step is to build Beijing Polytechnic into a world famous, national first-class and leading demonstration vocational college in Beijing by 2035; the third step is to develop BP into a world-leading higher vocational college with great international influence by 2050.